Ageing Skin Treatment.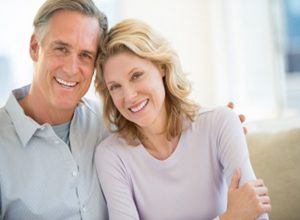 Skin ageing is a sad fact of life. Looking older can make us feel older and nobody likes that!
Fortunately, Dr Brad can offer a wide range of treatments for ageing skin, as well as an individualised program of maintenance to tackle the diverse range of skin ageing signs.
The following article discusses the different treatments available for different aspects of ageing skin.
It's a lot to take in so you might like to refer to this Skin Treatment Matrix too.
Let's look at the options.
Lasers.
"Skin resurfacing" is a well established method of tackling the signs of ageing and can be achieved by means of chemical peel or laser. Laser is by far the more advanced form of skin resurfacing.
If you have advanced signs of skin ageing, a fractional laser treatment is your best option. Fractional lasers create "MicroThermal Zones" (MTZs) in your skin that induce tightening and remodelling of the skin. Dr Brad operates 2 different fractional laser systems, the SmartXide and Emerge. The SmartXide laser creates MTZs that involve the epidermis and the dermis, whilst the Emerge laser spares the epidermis and only creates MTZs in the dermis. If you can tolerate a few days of downtime, advanced skin resurfacing with the super-pulsed, fractional Smartxide laser is the best choice for you. If you can't take time out of your busy schedule to recover then the fractional Emerge laser is right for you.
However, if you are limited by budget or you only have moderate signs of ageing you will benefit from the Quest laser facial or Elite Rejuve laser facial.
If you just need a light refresh you could opt for a SmartXide Cold Peel laser treatment or a Hollywood Carbon Laser facial.
Non-Laser Skin Tightening.
If lasers are contraindicated for you or you prefer something different, you could try radiofrequency treatments or a High Intensity Focused Ultrasound (HIFU) treatment. Dr Brad especially likes to recommend HIFU treatment for people with age-related facial descent ie saggy jowls.
Wrinkles.
If you have "dynamic wrinkles" (those that occur when your muscles of facial expression contract), tox-injectables are the right choice.
If your have "static wrinkles" (those that are more ingrained and are present even when your face or skin is at rest) then fillers, radiofrequency energy treatments, mesotherapy, carboxytherapy or microneedling would be indicated.
Dull Skin.
If your skin is otherwise dull or "tired", you could consider a chemical peel to freshen it up. Chemical peels work by removing some of the superficial skin cells, revealing fresh renewed skin underneath. Superficial peels remove less cells than TCA peels. The more cells you remove, the better then results but the more downtime you experience. The downtime with a strong TCA peel is somewhat equivalent to that experienced with Smartxide laser advanced skin resurfacing.
Volume Loss.
If your face is showing the common signs of volume loss, dermal fillers could be the answer. Fillers can be injected to target volume loss at specific areas or can be distributed in the skin more generally to instantly revolumise and rehydrate from within. You can choose between hyaluronic gel fillers or Ellanse fillers. Hyaluronics typically need a top up at 6-9 months whereas Ellanse fillers typically last for 3 years and are stronger simulators of collagen.
For a more generalised, gradual and ongoing approach to collagen stimulation and revolumisation likely to last 2 years or more, Sculptra treatment would be right for you.
Mesotherapy treatments such as Profhilo, regenerative injections or the Age-Resist Cocktail are all useful adjunctive therapies that complement other treatments.
Natural Alternatives.
If you don't like the idea of foreign materials under your skin then we have some other options. Carboxytherapy involves the introduction of medical-grade CO2 gas underneath the skin. CO2 is naturally produced in every cell of your body so the body knows how to deal with it and it is rapidly reabsorbed by the body. High concentrations of CO2 in the body trigger a reflex increase in blood flow to that area in order to remove the excess CO2. Therefore blood flow automatically increases in the treatment area which brings more oxygen, nutrients and regenerative cells that are useful in promoting the improvement of tissues. This is particularly useful for people with dark circles under the eyes but can also be used throughout the face in what is commonly referred to as a "Fizzy Facelift". Not only is it natural, it's also surprisingly cost-effective.
The other natural treatment to mention here is dermal roller. This is a microneedling treatment that, although low tech, is surprisingly effective for a range of age-related skin complaints such as dullness, dryness, irregular pigmentation, UV damage, fine lines, scarring, laxity and sagging.
Regenerative injections were mentioned above but it is worth mentioning again here because you can't get much more natural than reintroducing a concentrated supply of your own platelet and stem cells back into your skin.
Call now to book your appointment and get started on your skin revitalisation journey today.