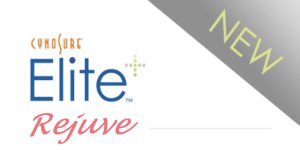 Dr Brad offers a high-end laser facial with his long-pulse Nd:YAG 1064nm Cynosure Elite Plus laser system.
The Rejuve laser skin treatment represents the pinnacle of long-pulsed Nd:YAG technology.
Listen to Dr Brad talking about the Elite Rejuve laser skin treatment.
This long-pulse laser  skin treatment has the following benefits:
Gentle, non-ablative, full-field protocol.
Quick: approx 20 mins per area.
Easily tolerable.
Affordable.
Indicated for the treatment of facial redness.
Indicated for the treatment of broken capillaries.
Indicated for skin tightening, fibroblast and collagen stimulation and dermal re-modelling.
Indicated for reducing facial pores.
Indicated for reducing brown spots/marks and harmonising skin tone/colour.
Great for reducing the activity of active acne.
3-6 sessions are recommended, 3-4 weeks apart, with significant improvement becoming more obvious after session 3.
During treatment you will experience a heating sensation in your skin.
After treatment you may be somewhat flushed and the skin may be slightly swollen although these should mostly fade within the hour.
This shouldn't be enough to significantly interfere with your usual daily activities.
This is suitable and safe for all skin types apart from black African skin types.
Prices.
Initial consultation and test patch: £60
1 Area
1 session £347

6 sessions: £1982 (£330 each: save £100)

2 Areas
1 session £447

6 sessions £2557 (£426 each: save £125)

3 Areas
1 session  £547

6 sessions £3132 (£522 each: save £150)
"Areas" are defined as one or more of either the face, neck or upper chest (décolletage).