Referral Rewards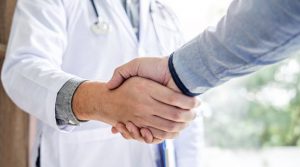 If you're a current patient at Dr Brad's clinic (ie you have received a treatment in the past 6 months),
you are instantly eligible for the lucrative "Referral Rewards" program.
Simply put, when you refer me a new patient who spends at least £200 on consultations or treatments at their first visit, you earn £20 treatment credit.
To refer someone, you must use this contact form to formally share the person's name, email address and telephone number.
The number of new patients that you can refer under these terms is unlimited but you must have referred them via the form before they first contact the clinic.
It's an easy way for you to reduce the overall net cost of your own treatments.
I look forward to meeting your referrals and rewarding you.
Dr Brad.
*Treatment credit to be used within 12 months.
**Referral rewards scheme cannot be combined with any other client referral scheme.