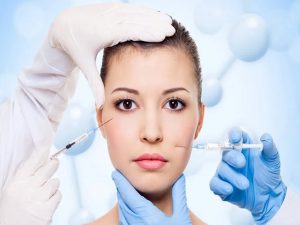 Dermal fillers are one of the most versatile treatments in Dr Brad's "toolbox".
Dr Brad can use them to improve the appearance of fine lines and wrinkles but fillers also add volume and support to tissues.
This re-contouring effect can have a very impressive impact in the restoration or rejuvenation of facial appearance.
Fillers also hydrate skin from within by attracting and holding water, which also contributes to a healthy look.
The stimulation of collagen and elastin is another beneficial property of various fillers.
Dr Brad uses a wide variety of long-lasting premium filler products, tailoring product choice to the patient and their individual needs and preferences.
He is skilled in the use of both needle and cannula injection techniques, choosing the right technique for the right indication.
Choose Dr Brad for your dermal filler treatment and you'll be in safe hands.
Join Dr Brad's large cohort of satisfied patients and book for your dermal filler treatment today.