Patient Finance

Personal Loan options from 12 to 60 months, from £1000 to £50,000, with a competitive APR%*
In conjunction with our specialist finance provider, Fusion Lending,
we are pleased to offer a more affordable way for you to fund your treatment.
– – –
Benefits of financing your treatment: 
Have your treatment when you want it without a major outlay of cash.
You can spread the cost over a period that suits you.
The discreet, application process is completely managed online with an often immediate decision
You can apply in clinic or at home, at a time that suits you.
Can finance be used for any treatment?
Yes, it can be used for any treatment.
The minimum loan amount that can be borrowed is £1000 and the maximum is £50,000.
Finance is only available to UK residents and to patients over the 18 years of age.
Finance is subject to status, available to the employed, self-employed, students and benefits claimants.
How much are the repayments?
This will depend on the amount you borrow, the interest rate and the term of the loan. One of our lenders will contact you directly with a personalised quotation.
There are no hidden costs and a deposit is not necessary!
The full loan amount will be deposited into your account promptly so you can pay for your treatment upfront.
Does This Affect My Credit Score?
An automatic "soft" credit search is performed for any application and this does not affect your credit score.
If you are accepted & you agree to take the loan, a "hard" search is then recorded on your credit file which does affect your credit score.
How Do I Make the Repayments?
The monthly payments are collected by Direct Debit and are explained by the lender before you agree the loan.
How To Apply.
Click the link below to complete the short online application form.
The application process will only take a few minutes and in most cases, you will receive a decision within 24 hours.
Once your application has been approved and you have paid us we can schedule and deliver your treatment.
Please contact Dr Brad's Clinic for more information about this scheme.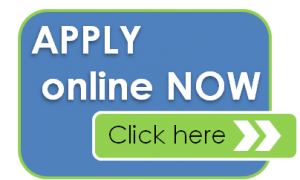 Notes:
Finance approval is subject to status & terms and conditions apply.
*APR% is dependent on your personal circumstances