Save 10% on your treatment with Dr Brad!
Festive Treatment Gift Vouchers are now available until the 18th December 2020.
Save 10% on any voucher purchase over £500.
There is no minimum or maximum purchase and the amount you spend is entirely up to you!
Vouchers will be issued on a single named patient basis and can be purchased on behalf of someone other than the person making the purchase.
Vouchers must be used by the person named in the voucher for their own treatments at Dr Brad's Clinic between 2nd January and March 31st 2021 (dates will be extended, if necessary, to compensate for any unforeseen lockdown).
Vouchers have no cash value outside of the clinic and are non-refundable.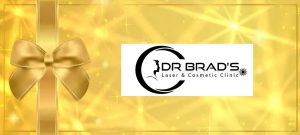 OFFER EXPIRED.