Eyelid Laxity.
Saggy Eyelids (Dermatochalasis).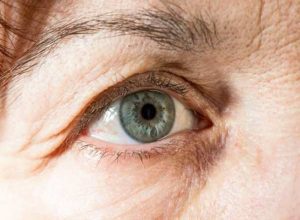 As the years go by the skin of the eyelids becomes thinner and wrinklier due to a loss of collagen and elastin.
This prominent area really betrays somebody's true age and is often difficult for people to combat or come to terms with.
Fortunately, Dr Brad can offer you the non-surgical laser blepharoplasty using his super-pulsed, fractional SmartXide laser system.
Click here to learn more about the SmartXide system.
Alternatively, you might prefer a gentler treatment in the form of a radiofrequency energy skin tightening procedure using Dr Brad's 3D-Ultimate technology.