Cheek Fillers and Re-volumisation
Everyone seems to want to have fabulous high cheeks like the celebs.
The contour of the cheek is a product of the underlying bone structure of the zygomatic arch and the soft tissues that lie over it.
Some people are born with classically high zygomatic arches whilst others aren't so lucky.
As we get older, the bone of the zygomatic arch shrinks or "resorbs" and the soft tissues covering it thin and sag.
Whether you are noticing the effects of ageing on your cheeks or are a younger person wanting to alter what nature gave you then Dr Brad's cheek sculpturing treatments can help.
Dermal Fillers for Cheek Augmentation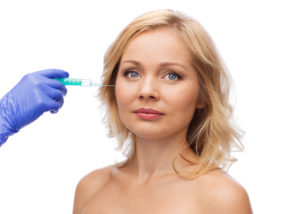 After a consultation and examination, Dr Brad will be able to advise you whether or not the treatment is right for you.
He will be able to advise on the choice of dermal filler gel and develop a treatment plan with you.
The treatment involves a few injections under the soft tissues of the cheeks, all in one session, to help you to get the look you want.
It's a very tolerable set of injections, made all the easier by the topical anaesthetic applied before treatment.
The results of treatment last between 9 and 18 months, depending on the type of filler used and the physiological characteristics of the individual patient.
Book your cheek volumising treatment today!