3D-H.I.F.U. For Your "6-Pack"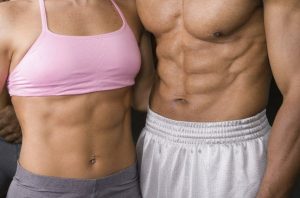 Dr Brad is pleased to be able to offer 3D-H.I.F.U to improve the definition of your abdominal muscles.
This non-invasive, non-surgical treatment used modern 3D- High Intensity Focused Ultrasound to cause targeted removal of fat cells under the skin to help you show off those rippling abdominal muscles.
No anaesthetic is required and the intensity of treatment can be fine-tuned for your comfort. Dr Brad performs each treatment personally.
Each treatment takes no longer than 45 minutes and a course of either 3 or 6 treatments is recommended, depending on the original thickness of your subcutaneous fat.
Individual treatment sessions can be taken as frequently as 24 hours apart. Courses of treatment can be undertaken 4 months apart.
Before you can start you treatment you'll need to attend for a patch test session, which simply involves the application of the HIFU energy to your skin at a variety of intensities to establish your suitability for full treatment which can be scheduled for 48 hours later.
After treatment, the skin may be red or swollen but this settles quickly in most cases.
Treatment results are seen gradually over 2-4 months as the remains of the fat cells are removed by your natural lymphatic system.
Best results are seen in people who are close to their ideal weight ie BMI less than 27.
Prices.
Test patch session: £60.
One Treatment: £500.
Three Treatments: £1350 upfront.